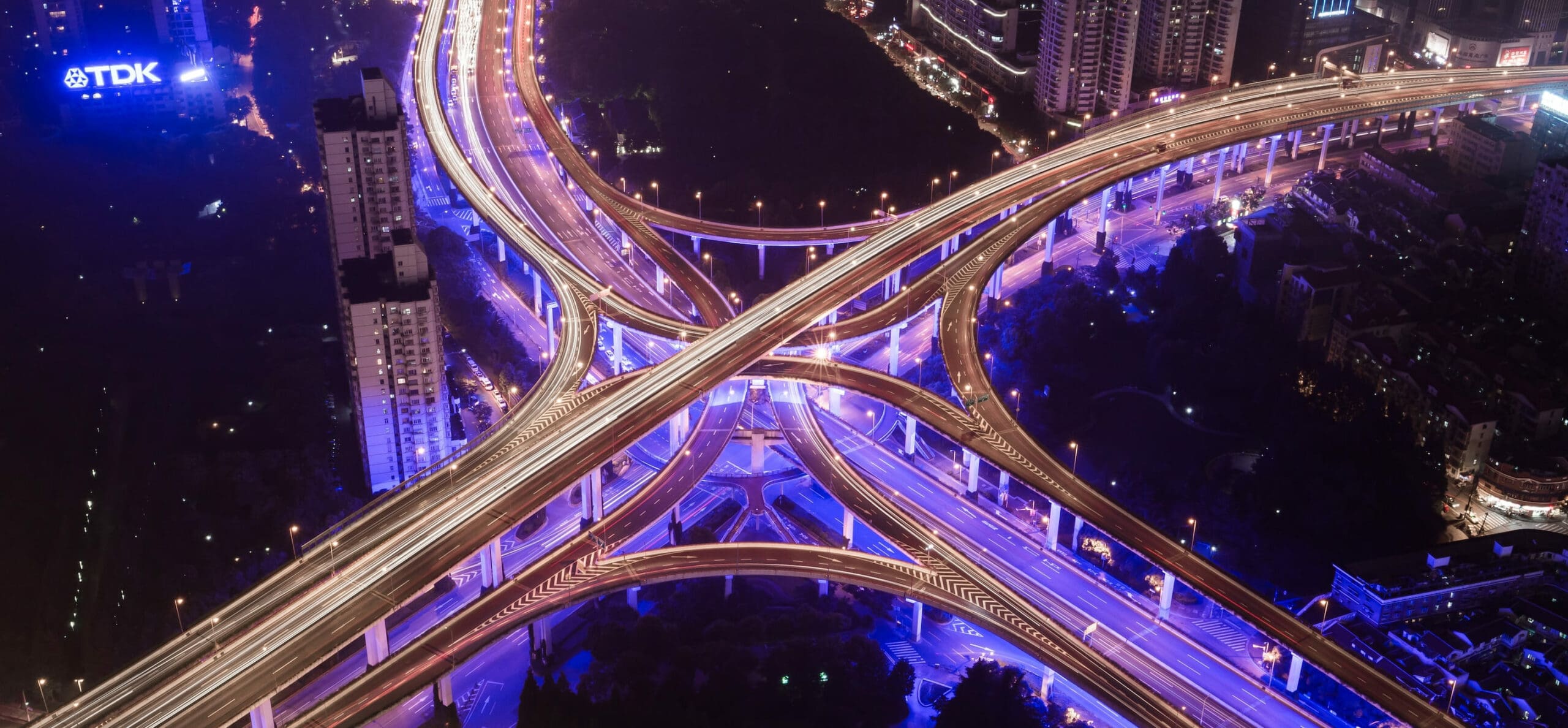 Altumint
Deep Visual Intelligence for an Optimized World
About the Company
Powered by top-tier AI, Altumint is a visual intelligence company which benefits a variety of industries by mixing the latest in surveillance technology with optimal solutions to formidable challenges. The industries range from education to law enforcement to retail sales, and the technology includes automated vehicle recognition, traffic enforcement and person detection. The company's biggest strength—aside from its focus on customer service—is its turnkey solutions, each one leveraging superior AI software to meet a client's specific needs.
What we did
Web Design
Web Development
UX/UI Design
Logo Design
Conference video edits
Ongoing Maintenance
After merging with another company, and expanding its capabilities and customer base, Altumint sought to reinvent itself online, with a bold new logo and an all-encompassing website setting it apart from competitors. Design in DC dove into the project wholeheartedly—first by designing a mind's-eye graphic for the logo, then laying out a dynamic home page which highlights the AI technology while showing, via icons and pop-ups, its sweeping applications, including safety, mobility and intelligence. A DDC-produced promo video also sums up the company's sweeping array of services.
From the home page, visitors with specific interests can link to detailed, easy-to-read subpages, each displaying the full range of Altumint's capabilities. Law enforcement, for example, delves into the company's traffic, security and forensic services; Education focuses on child and campus safety; Transportation on traffic flow. Retail, the company's newest clientele, covers customer behaviors as well as store safety and security. Overall, the site is sleek and modern-looking, easy to navigate and features multiple CTAs and customer testimonials. Altumint was so happy with the rebranding, it entered into a retainer agreement with DDC, which continues to help the business grow.

Outstanding technical competence and receptivity to customer input. A well balanced team of marketing, technical development, and text and artistic content creators. Fast and efficient.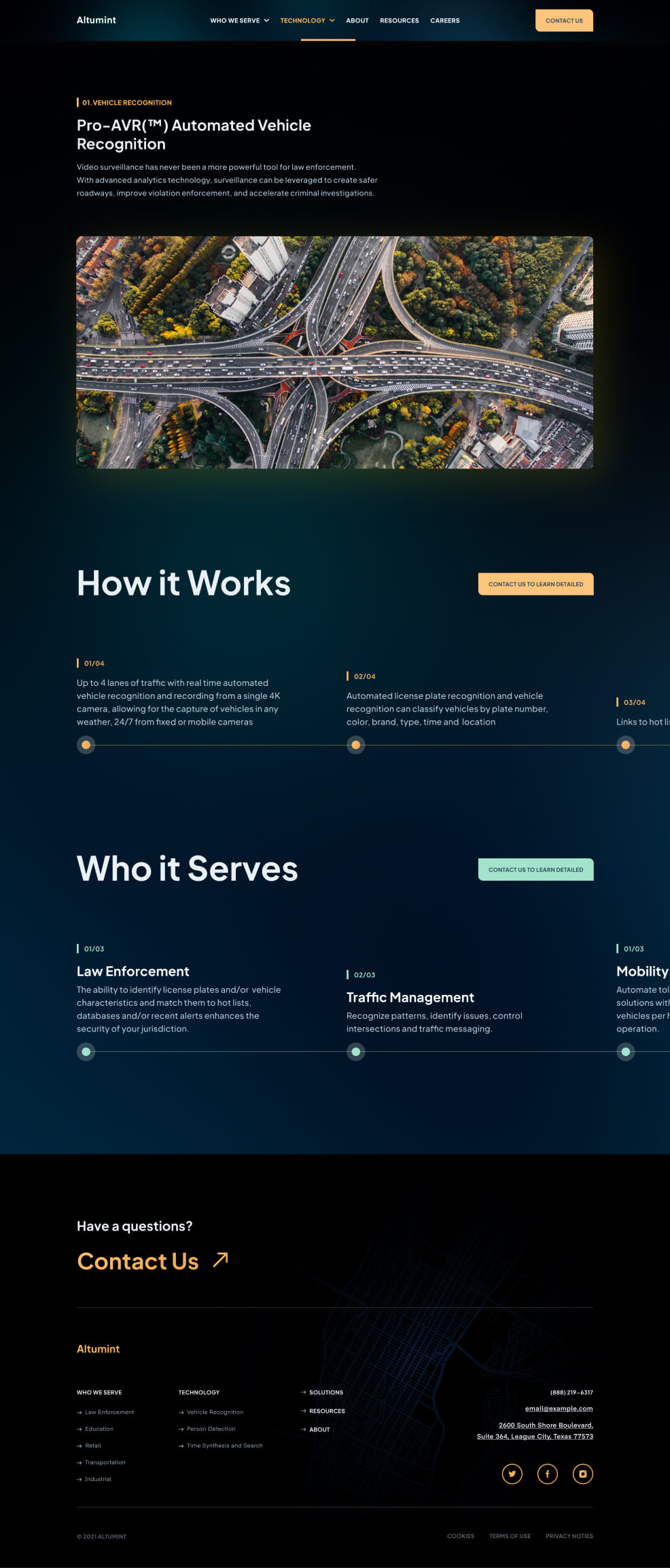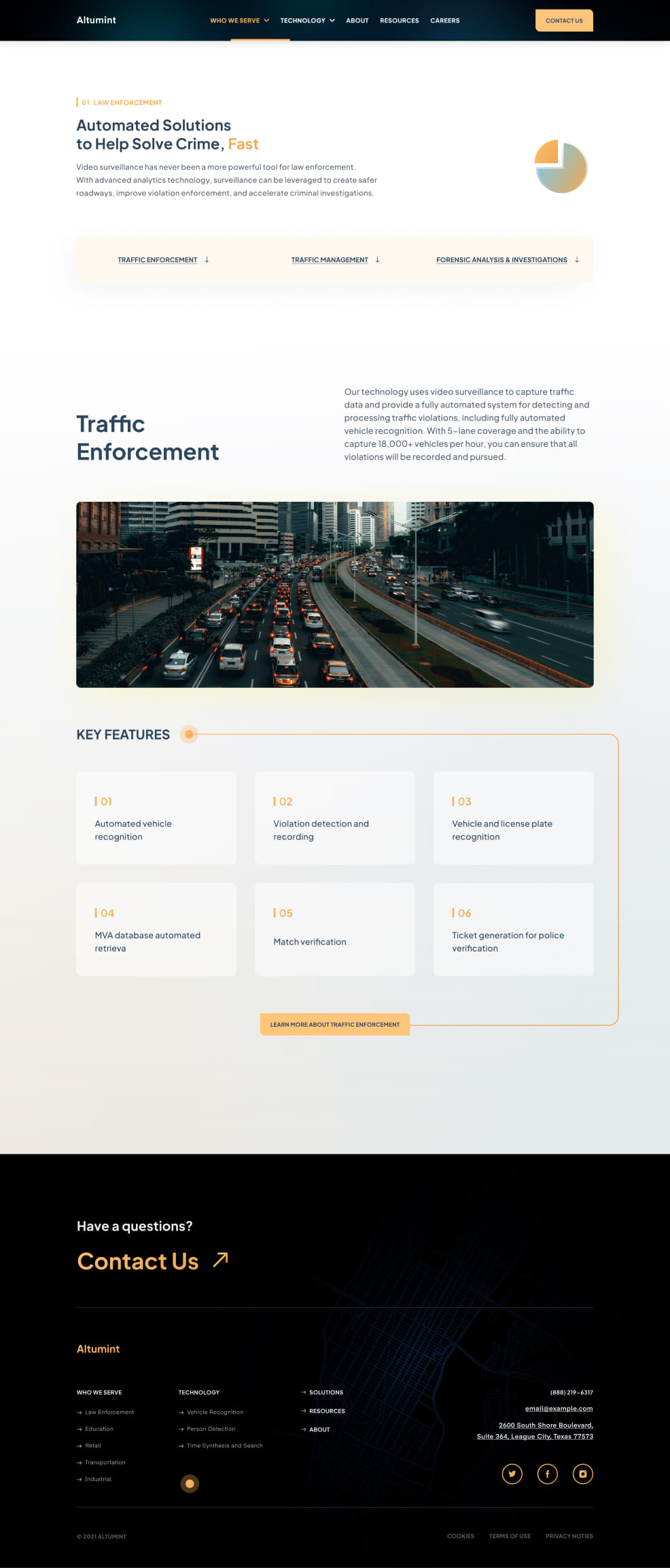 Have an idea?
Let's bring it to life