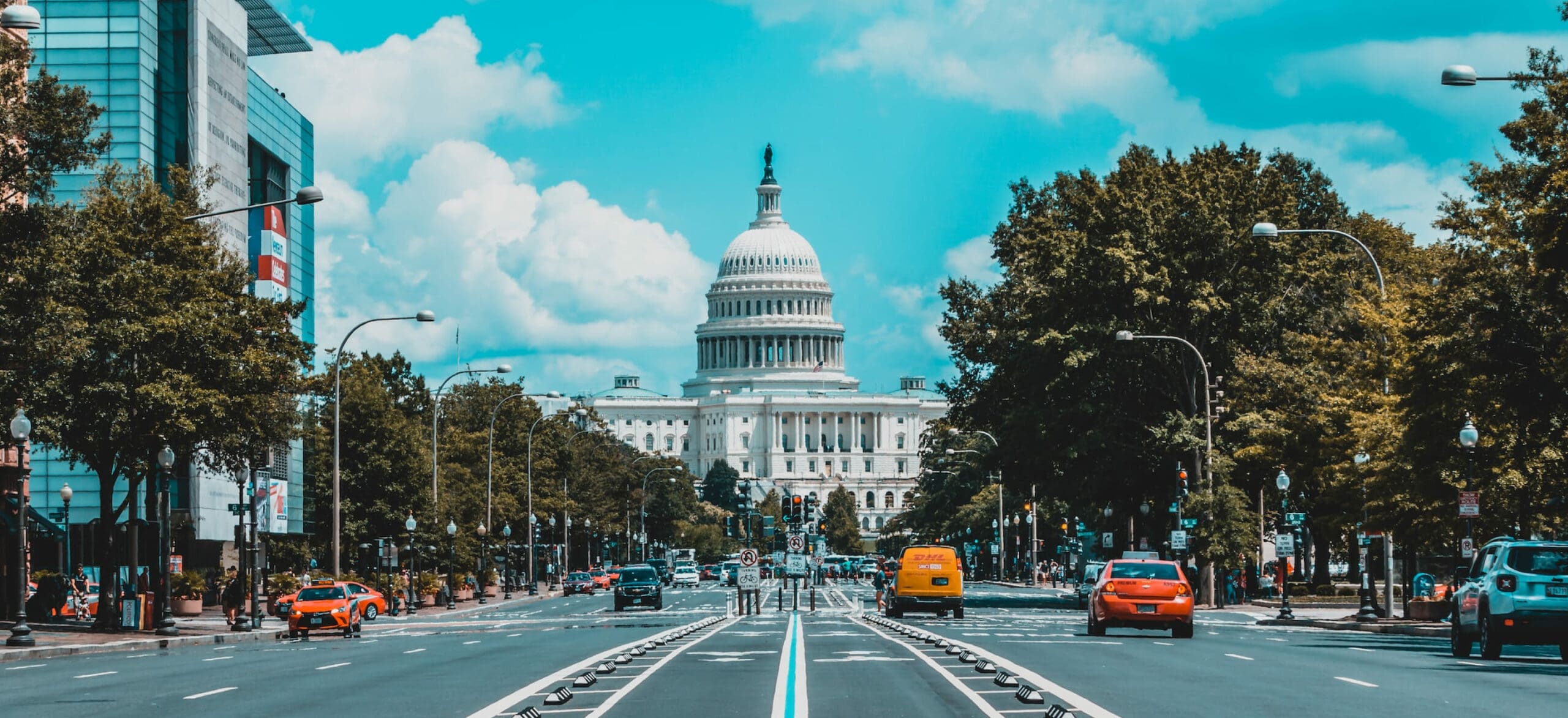 Downtown DC
DowntownDC is located in the heart of Washington DC
About the Company
DowntownDC is the oldest, largest, and best-funded Business Improvement District (BID) in the Washington, DC area. The private nonprofit organization provides innumerable community services, such as public space maintenance and improvement, economic research and development, marketing communications, and more. Overseeing more than 520 commercial and residential properties, the BID directly improves the downtown's public environment and facilitates several local events.
What we did
Web Design
Web Development
Social Media Strategy
Event Calendar Integration
Post-Production (Video)
Annual Report Design
DowntownDC initially sought out our assistance to produce promotional videos for their annual Momentum Awards ceremony, which honors 15 people, places, and projects that contributed to the district's growth in the past year. Our video editors re-cropped the existing footage, designed title cards for the lower thirds, and created animated logos for the intro and outros of each video. The final deliverables, to be screened at the ceremony, were broadcast-level quality. From there, DowntownDC contracted our agency to design a variety of reports for the BID, including their annual State Report. Enlivening analytics with captivating imagery and dynamic infographics, the report instantly engages readers and is easy to consume.
Considering the impact DowntownDC has on its community, the organization required a website that better reflected the work they do and generated more local business engagement. With these high-level objectives in mind, we revamped the BID's digital platform. The resulting website caters to the organization's various user-types – from business owners, to residents, to stakeholders – and provides each with a unique navigational path. An events calendar integration allows users to peruse and register for upcoming events without having to exit the platform. Since DowntownDC underwent a rebrand at the time of our engagement, we also ensured that the site's aesthetics match their sleek new look.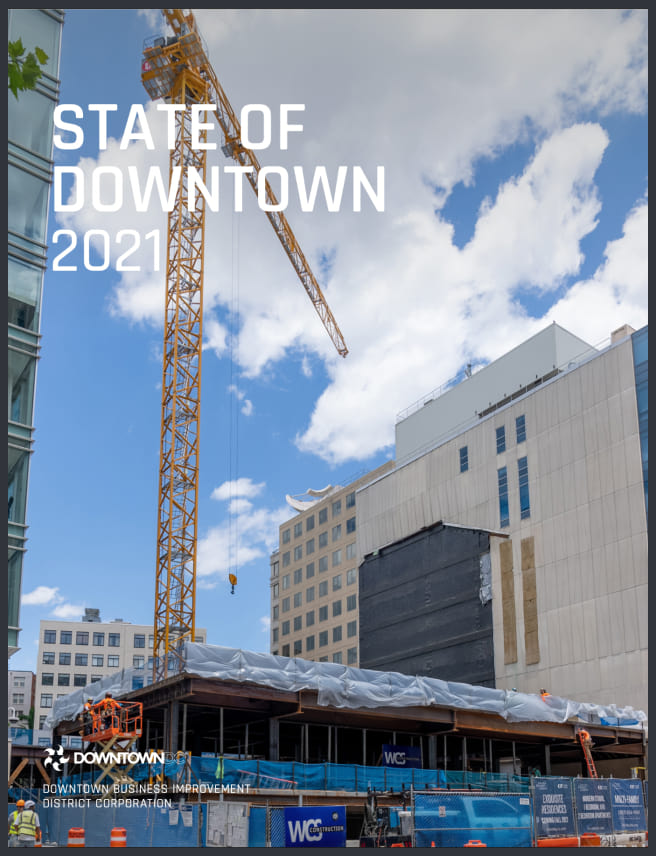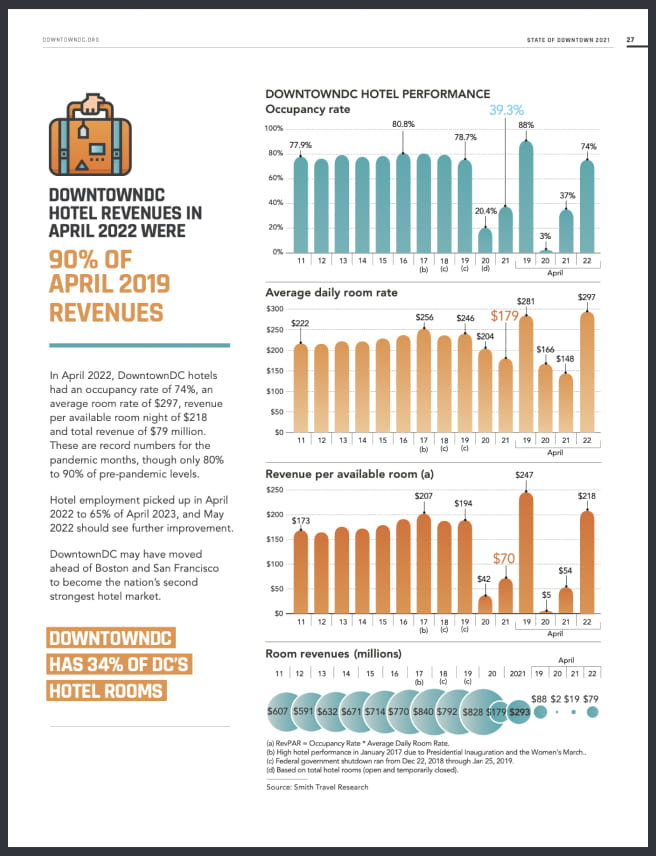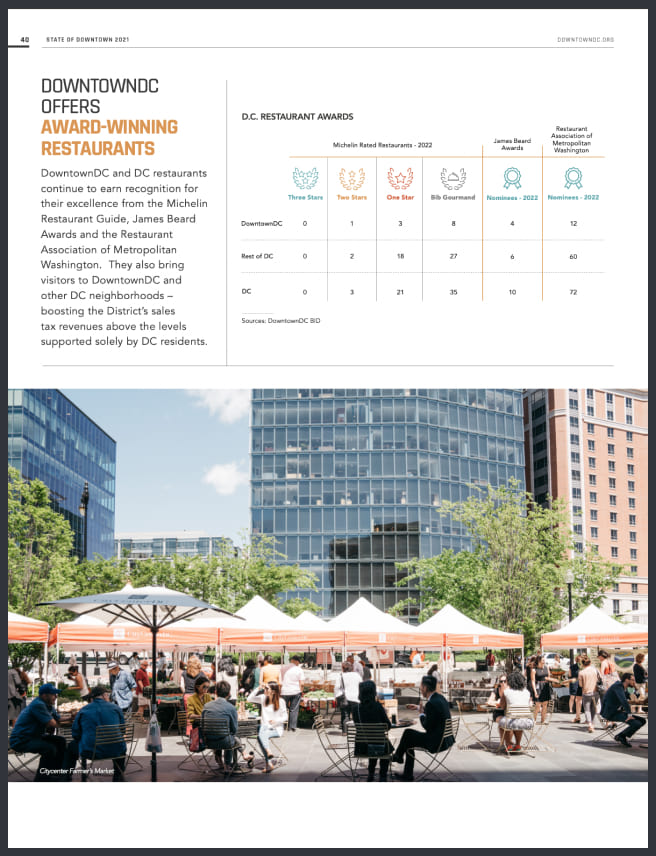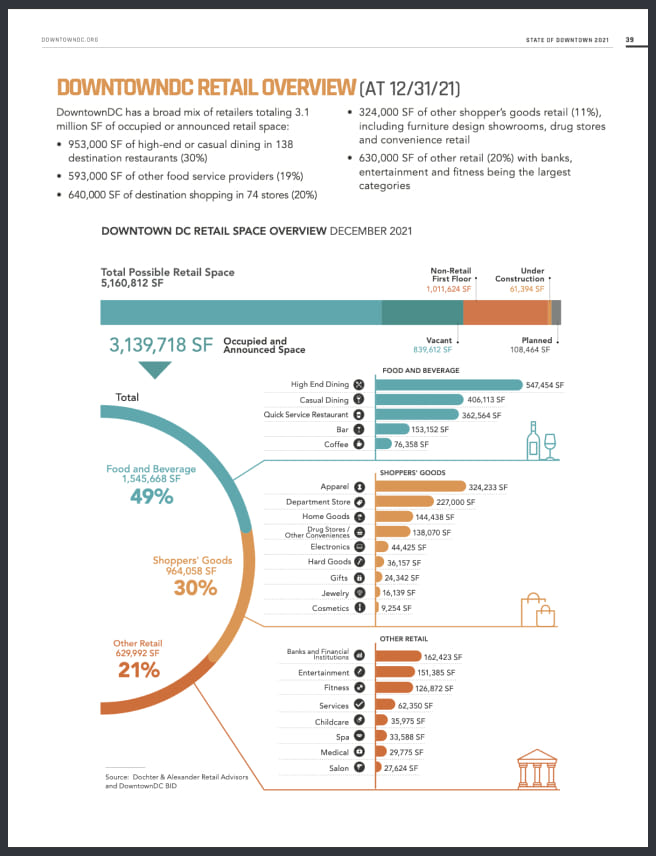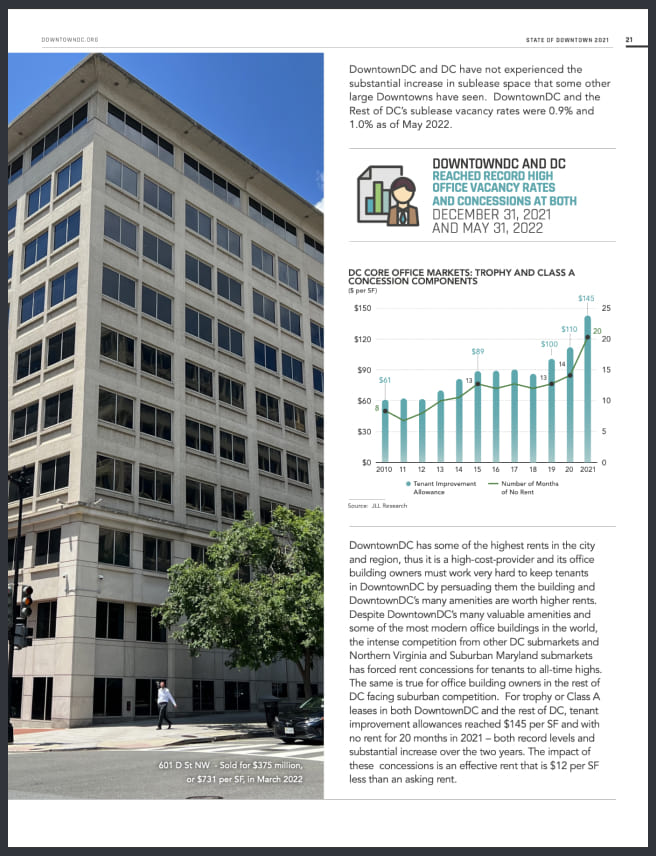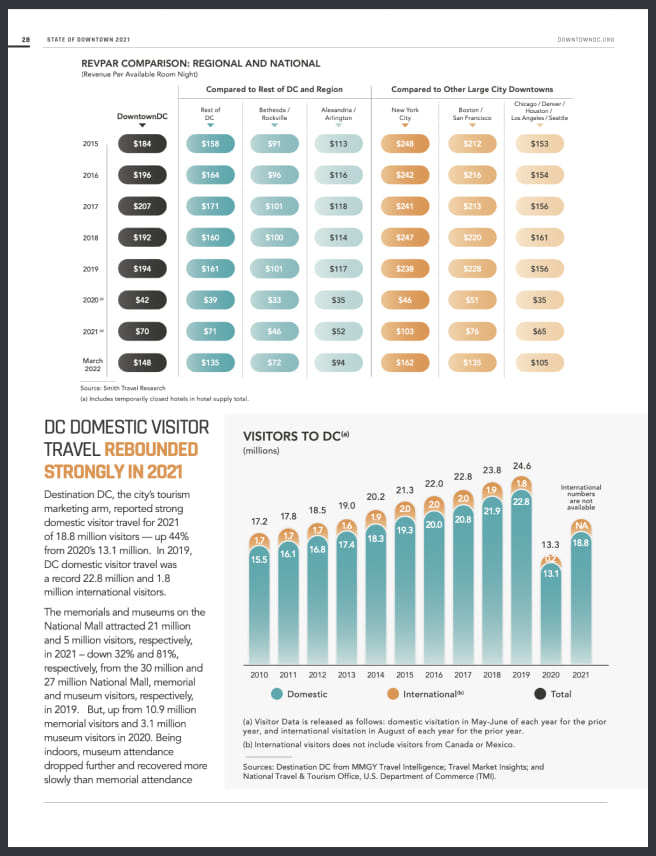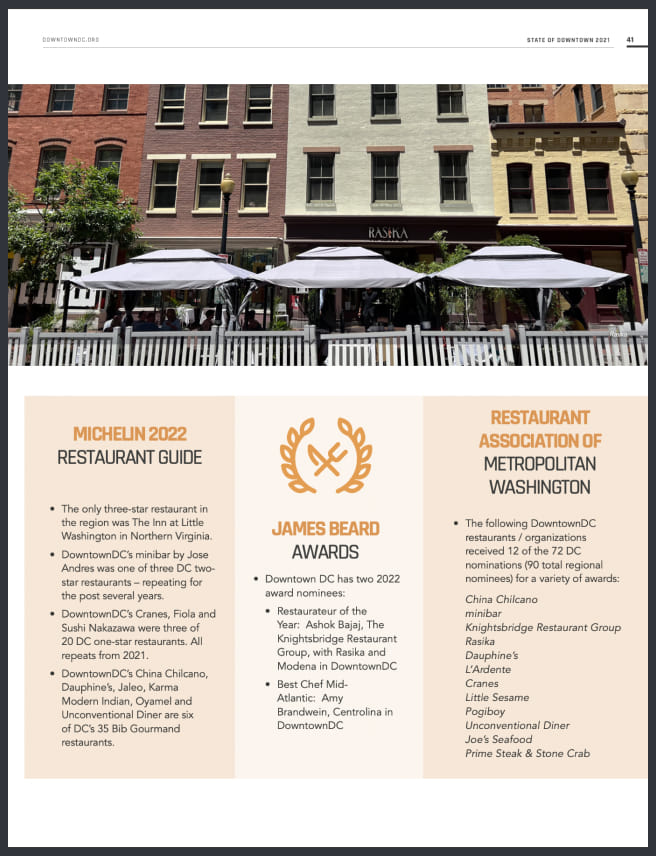 Have an idea?
Let's bring it to life