Lateenz
A Resource for Hispanic Teens
About the Company
Lateenz is a digital magazine designed to inform, engage and support Hispanic and Latinx adolescents and teenagers. The website serves two primary purposes: to provide otherwise underrepresented users with articles relevant to their lives while also inviting them to contribute writings of their own; and curate opportunities geared toward their educational and career aspirations, including scholarships, competitions and internships. The site also supports those, like parents and teachers, who want to help level the playing field for all students to succeed and serves as a platform for potential advertisers.
What we did
Web Design
Web Development
UX/UI Design
Logo Design
Custom Illustrations
Custom Animation
Creation of a research tool
Brochure Design
When the founders of Lateenz partnered with Design in DC, their magazine was a brand-new venture in need of an online platform. The goal was to draw Latinx middle and high schoolers with stimulating content, then enable them to contribute material, form a community and make use of education- and career-related resources. Lateenz also needed to attract advertisers, to support the costs of maintaining the website and giving awards to teens contributing to the site.
Using bright colors, playful graphics and vibrant typography, DDC designed a site that is both youth-friendly and easy to navigate. The content, divided into several categories, is also well-curated and effectively organized. The inviting Teen Resources page offers a wealth of options, and each subject page—including Culture, Play and Student Life—is brimming with useful, informative and inspirational articles. The result is a perfect balance between potentially life-improving content and life-affirming messaging, one which keeps the target audience in mind with a Spanish-or-English option and plenty of CTAs. DDC also created a research tool enabling users to filter through available programs, scholarships and internships and continues to manage SEO and site maintenance.

They listened to what we wanted and delivered what we asked them to, so we're pleased with everything, including their graphic design.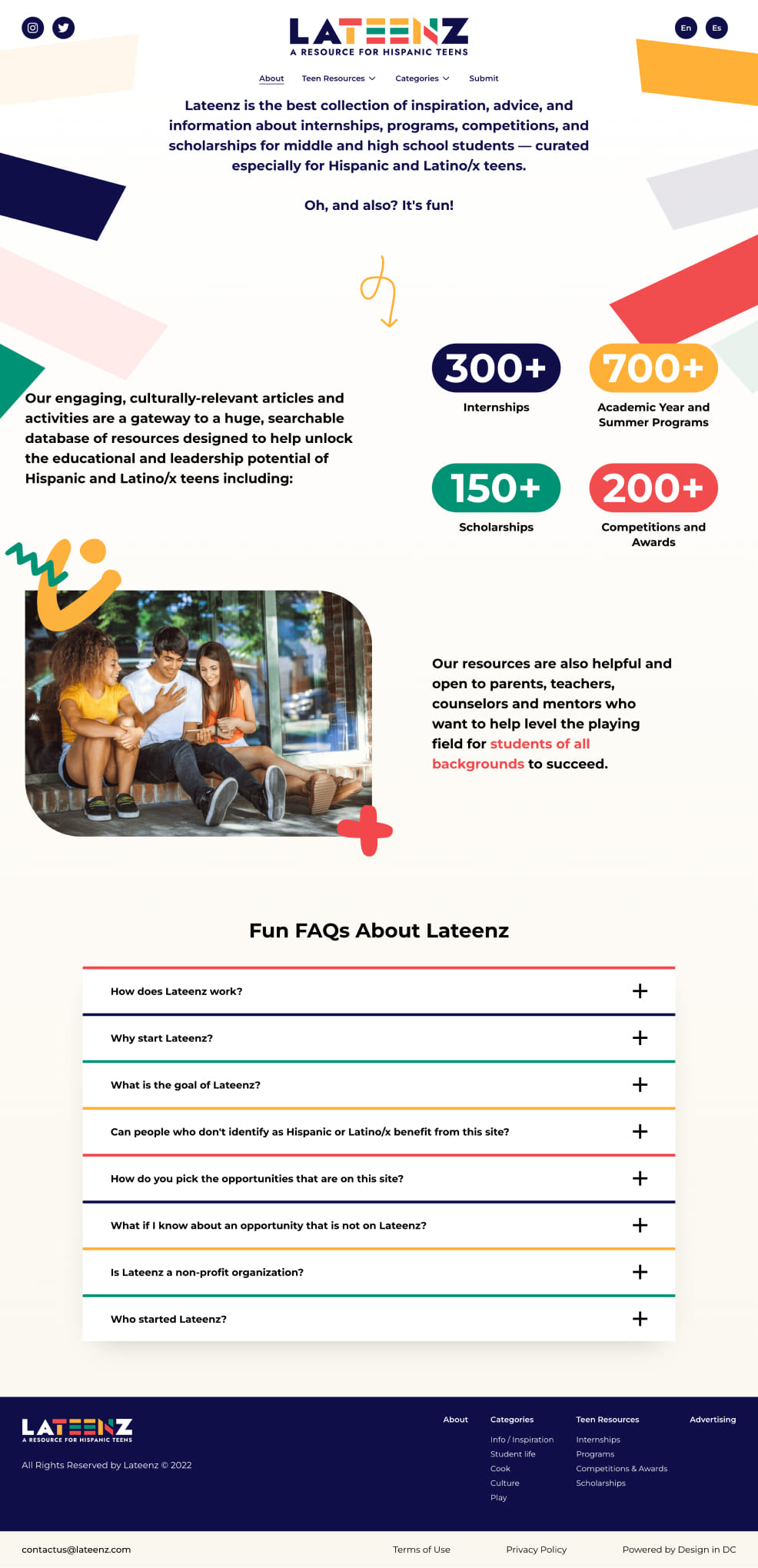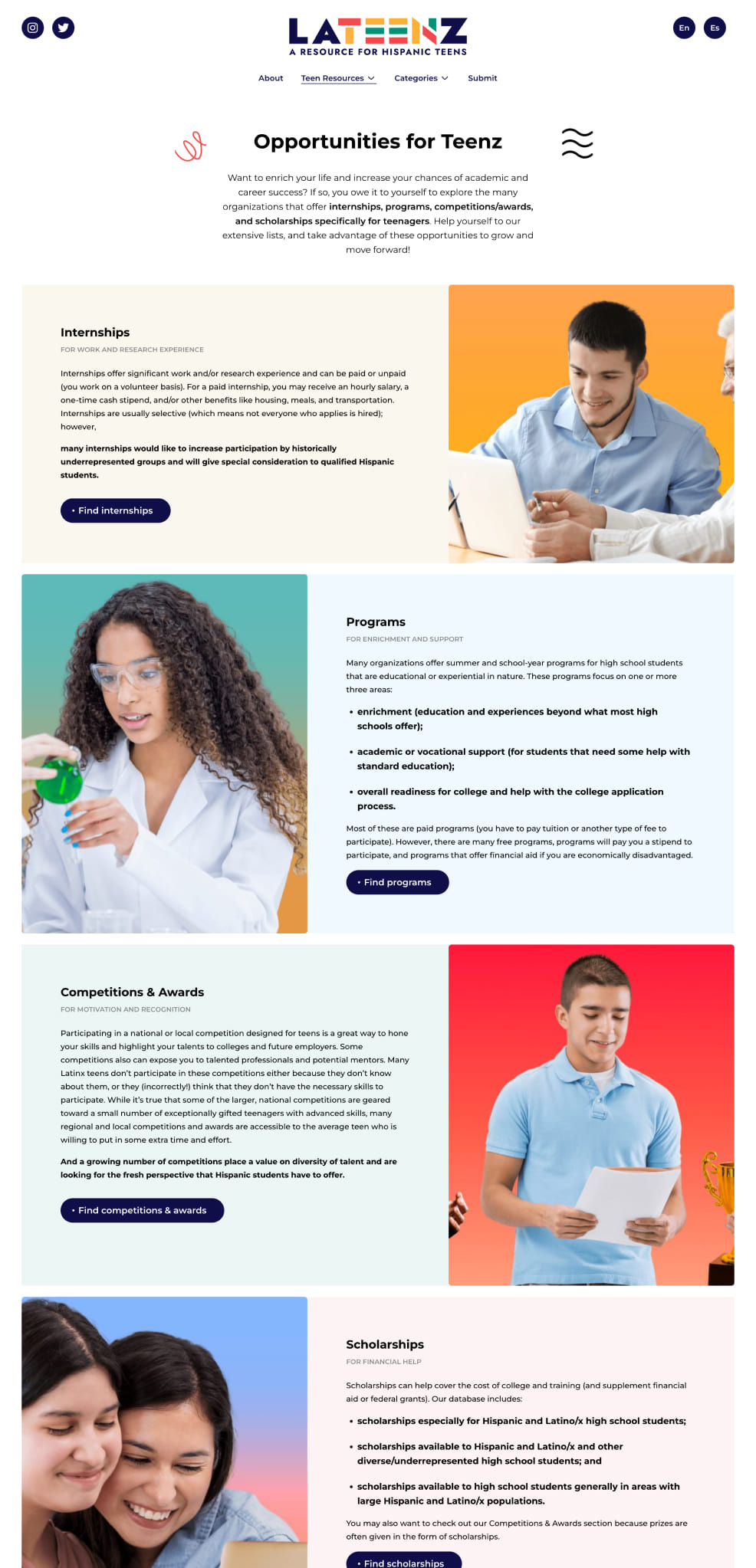 Have an idea?
Let's bring it to life