The Loray Group
Building and Development for Biz, Life, & Beyond
About the Company
The Loray Group is a minority-owned commercial and residential builder and developer serving greater Washington, DC. Formerly known as Marc and Sam's LLC, named after founders Marco Lopez and Sam Caray, it's a full-service construction company that employs its own tradesmen and foregoes subcontractors in fulfilling projects, whether big or small, commercial or residential. Since its beginnings in 2015 remodeling residential properties, the company has been "a one-stop solution, from foundation to finishes," that has engendered client trustworthiness.
What we did
Web Design
Web Development
UX/UI Design
Logo Design
Heashots
File Uploading Capability
Videography
Video edit
Hero video
Blog Content Creation
Although company growth had been steady and profitable, Lopez and Caray felt the name and value of the Lory Group was somewhat of a well-kept secret. Wishing to reach a broader clientele, they contacted Design in DC to help raise the firm's profile and, in particular, articulate the full-service capabilities of the Loray Group. The collaboration led to a rebranding and redesign of the website; one feature invites visitors to upload architectural plans, an option that has encouraged engagement. The impact of the redesign has been increased site traffic, greater awareness of the company—and more commissions.

They took on our project and got very personal. Design in DC showed that they cared.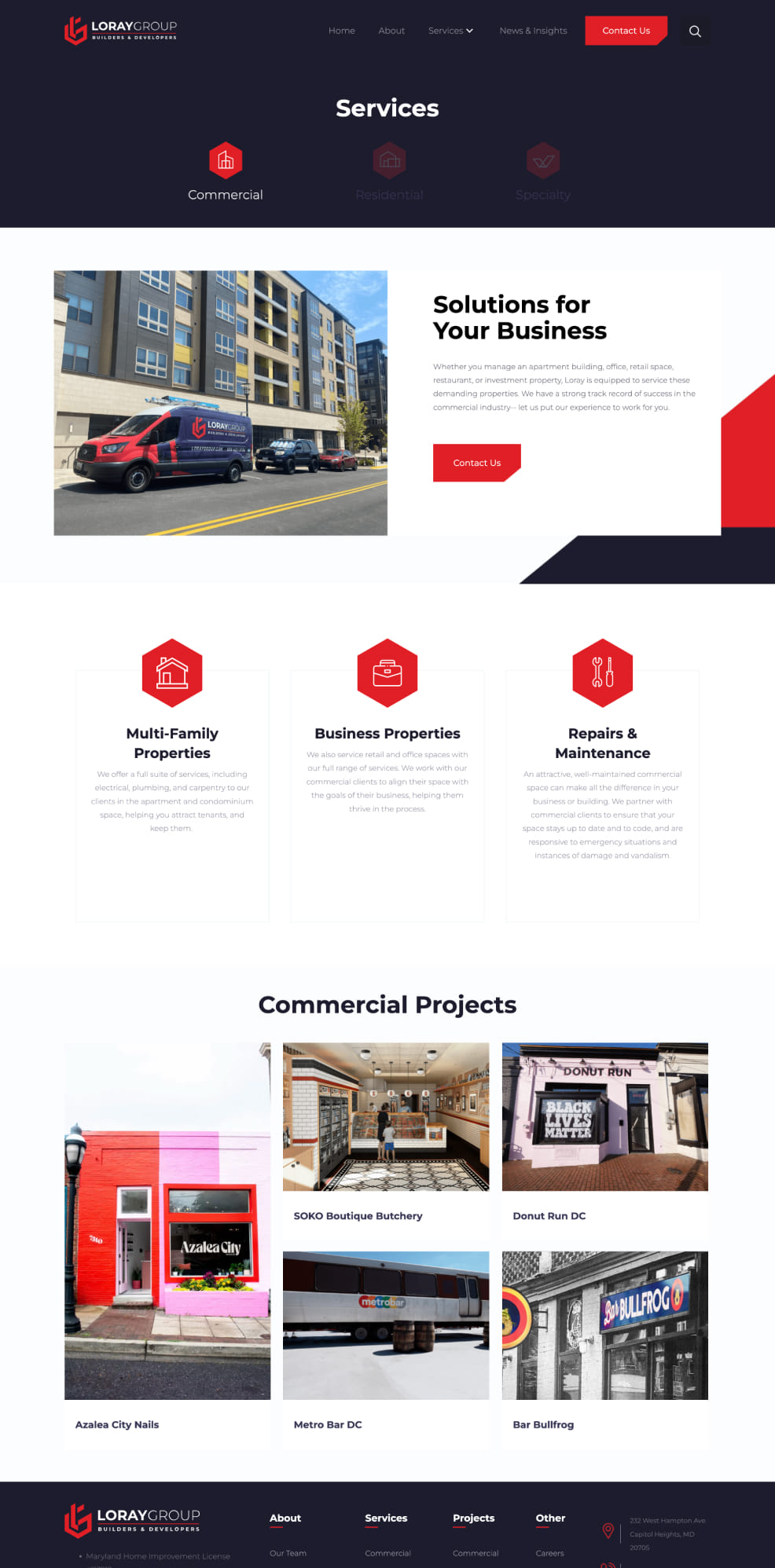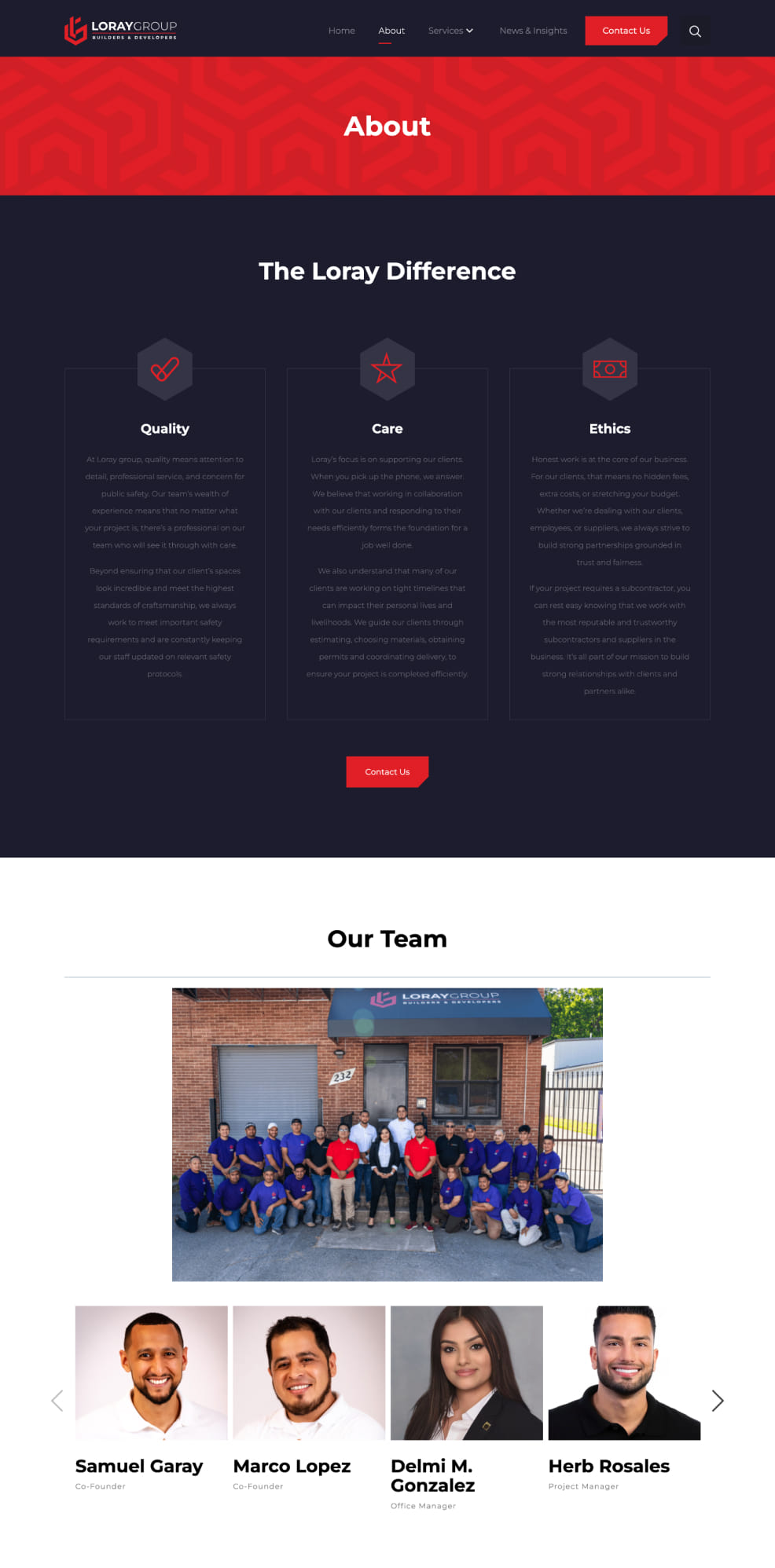 Have an idea?
Let's bring it to life