Tony's Plumbing
Headache Free Plumbing Experts
About the Company
With three decades of experience, the Maryland-based Tony's Plumbing is a full-service plumbing company serving both residential and commercial customers in the DC-Maryland-Virginia region. The company employs plumbers with specialized skills sets, enabling them to diagnose and solve problems quickly, efficiently and cost-effectively. Tony's wide range of services includes, but is not limited to, the installation of new plumbing systems, fixtures and equipment.
What we did
Web Design
Web Development
UX/UI Design
Content Curation
Advance Contact Form
Chatbot
On-site SEO Optimization
What sets Tony's Plumbing apart from competitors is the company's extensive expertise in both residential and commercial plumbing. When Tony's approached Design in DC, it wanted a new website to welcome both kinds of customers—and generate new leads—while also showcasing the company's multiple state-of-the-art services. In terms of design, Tony's was looking for a simple, clean, visually dynamic website with easy-to-navigate features, including an online form allowing users to request estimates and submit project-related documents.
As a first step, DDC designed a Home Page offering visitors links to two distinct services pages—For Contractors and For Property Owners. On each page is a quick overview of the services, followed by a listing of "specialties," each accompanied by a photo, and, at the bottom, a highly sophisticated "Book Your Service" form. Also found on the Contact Us page, the form enables users to provide extensive details about the kinds of projects they're interested in. It is also just a "schedule appointment" click away on the Home Page, which is designed just as Tony's requested—modern-looking, accessible, light on text and echoing the company's red-white-and-blue logo colors. Of particular visual note is the page's "Area Served" section, which lists the company's impressive stats as well as a radar-like map with "TP" pinpointed in red. Other details include a logo carousel of Tony's commercial customers and a "Why Choose Us" section providing three reasons—"care," "quality" and "ethics." With Tony's help, DDC designed and developed a site which drives home the company's credibility and expertise.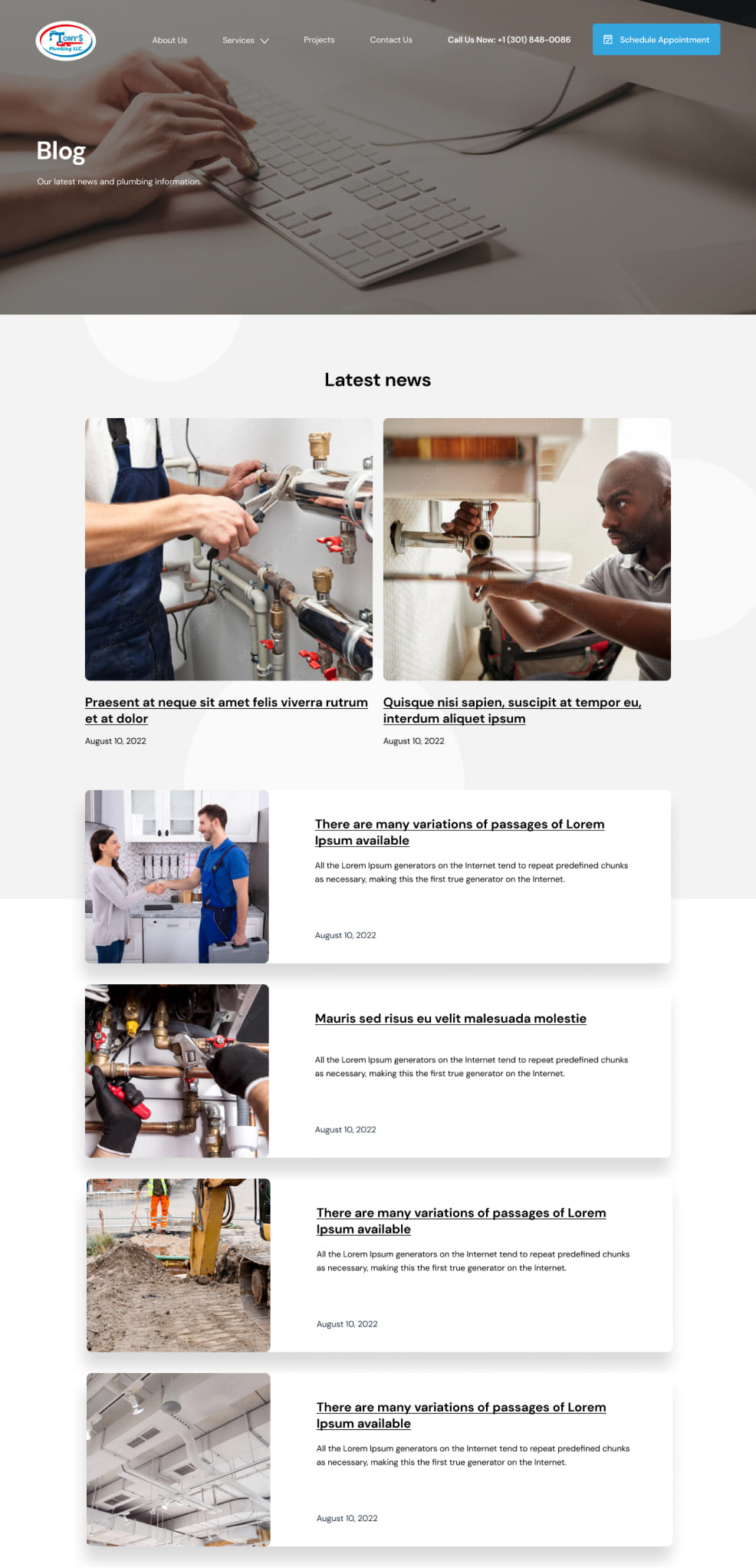 Have an idea?
Let's bring it to life