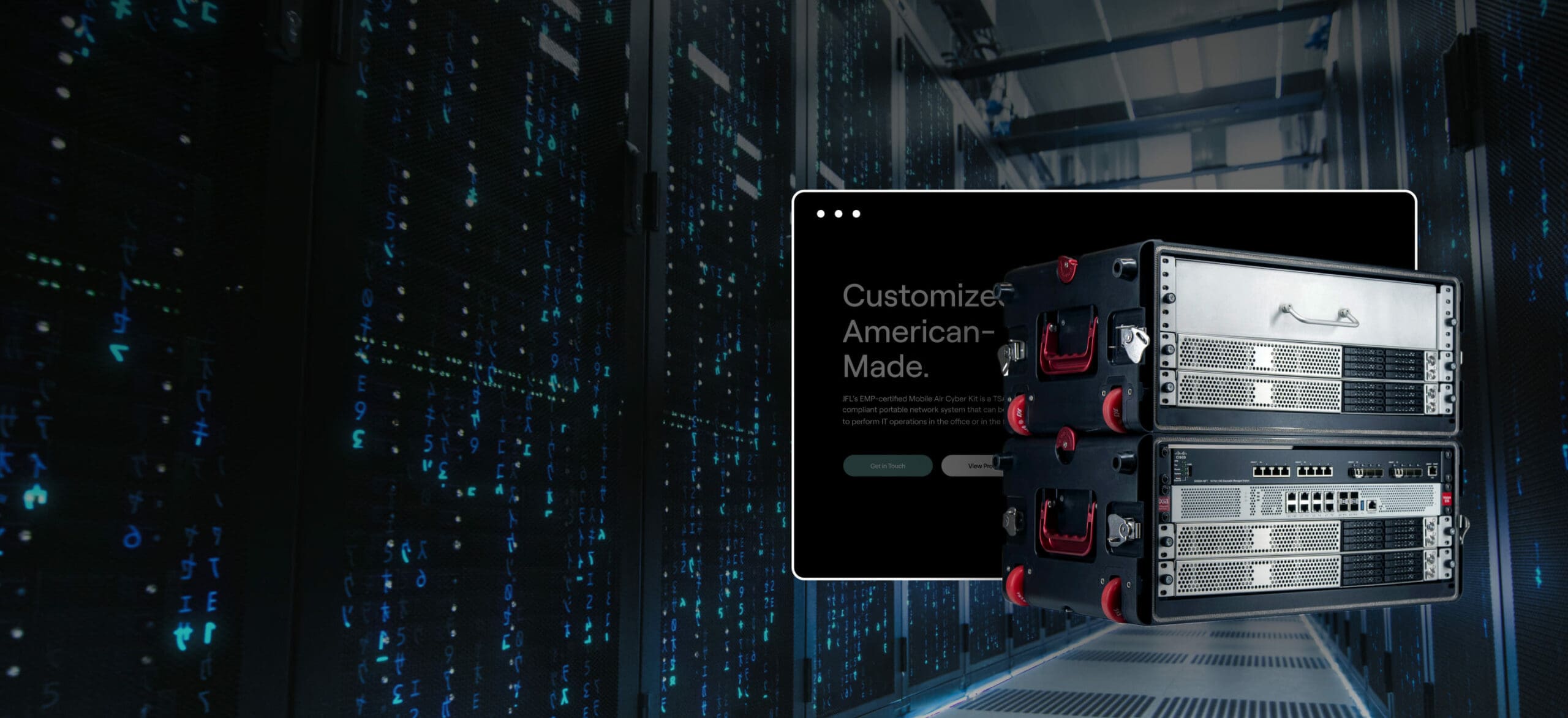 JFL
Your Security is Our Priority
About the Company
JFL Consulting is a premier cybersecurity company whose services, products, and expertise ensure the secure optimization of their clients' online operations. JFL's skilled experts work closely with both Federal and commercial clients, offering a range of customizable solutions that mitigate security risks and protect potentially vulnerable computer network systems. The company is also the sole proprietor of their signature product, the Mobile Air Cyber Kit (MACK). A portable, military-approved, high-performance IT network system, MACK serves as an on-the-go data center.
What we did
Web Design
Web Development
Client Support Portal
Content Creation
360° Product Photography
Hero Video
Although the company employed some of the best minds in the cybersecurity industry, JFL Consulting's online presence left a lot to be desired. Looking to improve their credibility and increase authority in the field, JFL wanted a clean and modern website that showcased their cutting-edge technology in a way that didn't alienate users who were less fluent in cybersecurity terminology. Inspired by Apple's simplicity and sophistication, we began reimagining JFL's new digital platform.
Our first priority was to streamline navigation. Incorporating a mega menu, users can now see JFL Consulting's full spectrum of services and products at a quick glance and select the areas most relevant to them. To increase immediate engagement, our video editors created a dynamic hero video for the site's homepage that highlights the company's key value propositions. Meanwhile, our content strategist replaced dense, jargon-filled paragraphs with digestible morsels that dynamically load as the user scrolls. An entire product page was dedicated to MACK's ingenuity, complete with 360° product photography which offers potential customers a revolving view of the avant-garde device. Once the website redesign was complete, JFL returned to Design in DC to build out a client support portal.

They provided a level of service that was easily beyond their cost.





Have an idea?
Let's bring it to life