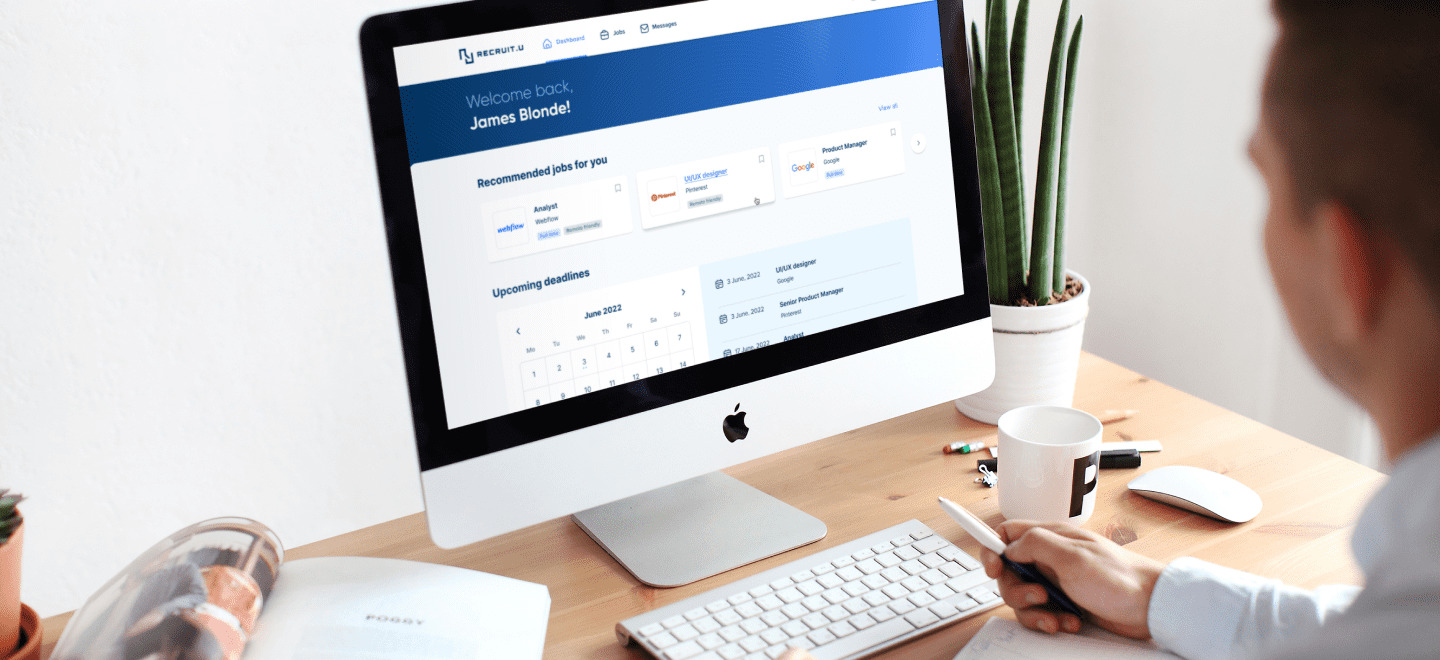 Recruit.U
Re-defining the finance job search
About the Company
Recruit.U is a first-of-its-kind online platform connecting college students with companies looking to recruit interns and entry-level employees. It does so, primarily, through the clubs, or student organizations, the young people are members of. The platform enables students to reach out to companies without having to search the internet or keep track of application deadlines, and it helps companies streamline recruitment by highlighting candidates whose skills and interests align with their business goals.
What we did
Discovery Phase
Web-App Design
Web-App Development
UX/UI Design
Content Curation
Brand Development
On-site SEO Optimization
About the project

Recruit.U was a startup company aiming to create the very first online platform making it relatively easy for companies and college students to spark a fruitful working relationship. Previously, students had to scour the internet to find a company aligned with their interests, then keep track of application rules and deadlines. In particular, they had no way to leverage their involvement with student organizations on campus. Recruit.U sought to fill this gap by enabling students and companies, via an online directory, to streamline the recruiting process. This being a first-of-its-kind endeavor, Design in DC's challenge was to co-create a platform transforming a complicated process into a relatively simple one. 
After an in-depth discovery process, with Recruit.U sharing its unique vision and needs, DDC designed a gated, multilayered platform which, depending on who is using it, guides the user, step-by-step, through the job application or recruitment process. The first "sign in" page is clean and inviting, offering a blue-and-white color scheme, welcoming images and a plethora of call to action (CTA) buttons for various tasks, including "get started" and "learn more." "I'm a student" and "I'm a recruiter" links also lead users to appropriate parts of the site. Students fill out a profile—including school, clubs, bio, work experience and resume—then have access to a job board and a dashboard tracking saved and recommended jobs and upcoming events. Recruiters, meanwhile, post jobs, review student profiles, search for schools and clubs, design recruitment campaigns and directly message students. The DDC-designed and developed site provides Recruit.U with exactly what the company conceptualized, an easy-to-navigate way for students and employers to find each other and launch a productive partnership.



Have an idea?
Let's bring it to life