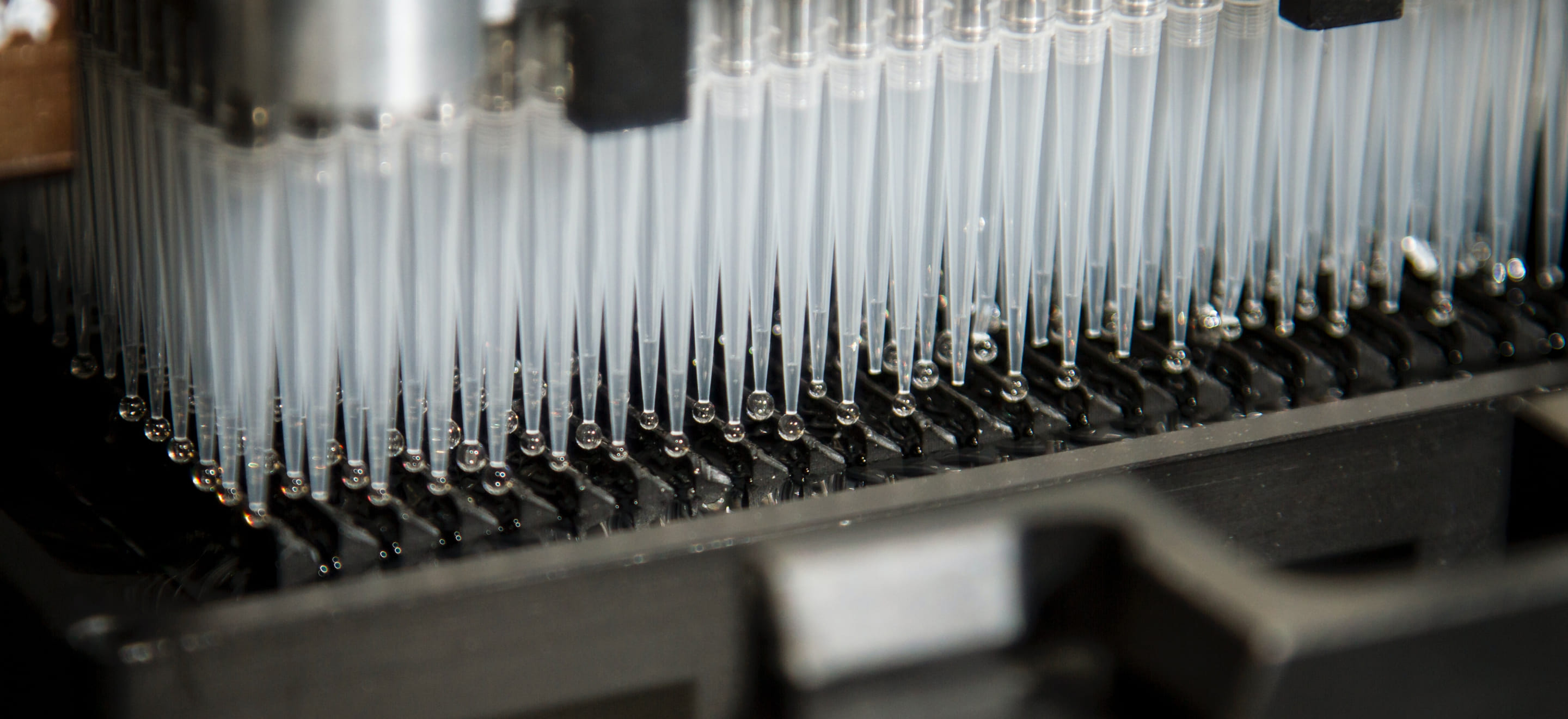 Modality Solutions
Your Cold Chain Engineering Solutions Partner for Biopharma
About the Company
Modality Solutions is a cold chain engineering firm which helps its biopharmaceutical clients deliver advanced drugs and therapies efficiently, safely and securely. Backed by a deep-bench team of experienced engineers, Modality offers several high-level services: cold chain validation and optimization, regulatory guidance and advance testing. It bests competitors in several areas, including rigorous technical prowess and a one-of-a-kind proprietary transport lab. But what clients value most is Modality's ability to help them deftly navigate the regulatory process, start to finish.
What we did
Web Design
Web Development
UX/UI Design
Content Curation
On-Site SEO Optimization
Custom Animations
Custom Illustrations
Custom Icons
Modality's complex, all-encompassing work is executed by a team of highly skilled engineers passionate about what they do. So the biggest challenge, in creating a new website equal in scope to what the company offers its clients, was to share a wealth of information without overwhelming visitors from the get-go. When Design in DC was brought in, our directive was clear—create a site which, first, encourages users to request a consultation and, second, educates them about Modality's unique and extensive combination of skills. This meant making a strong first impression with a dynamically designed website, where the most accessible information also invites users, via page links, to dig deeply into their areas of interest.
Among the many solutions DDC provided Modality is a tour-de-force Home Page featuring nav bar and scroll-down options highlighting the company's multiple offerings. On the nav bar, the Who We Are, Services and Capabilities buttons trigger drop-down menus, where each item is accompanied by a DDC-created custom icon. Click a specific link (for, say, Transport Simulation Solutions or AI-Driven Cold Chain Optimization), and you're taken to a page offering a service overview, descriptions of how it works for various clients and links to corresponding case studies or white papers. A scroll down the Home Page—festooned with a video, illustrations and photos—introduces Modality as well as its customers, services and industry impact, complete with impressive statistics. And everywhere, just a click away, are opportunities for users to learn much more—about, for example, Regulatory Filing Solutions, Therapies We Work With and the Transport Simulation Lab, to name just a few of Modality's A-to-Z capabilities. Every page, as well as the nav bar, also features a Request a Consultation link. The result of DDC's design and development efforts is the website Modality asked for—dynamic, accessible and filled with useful information.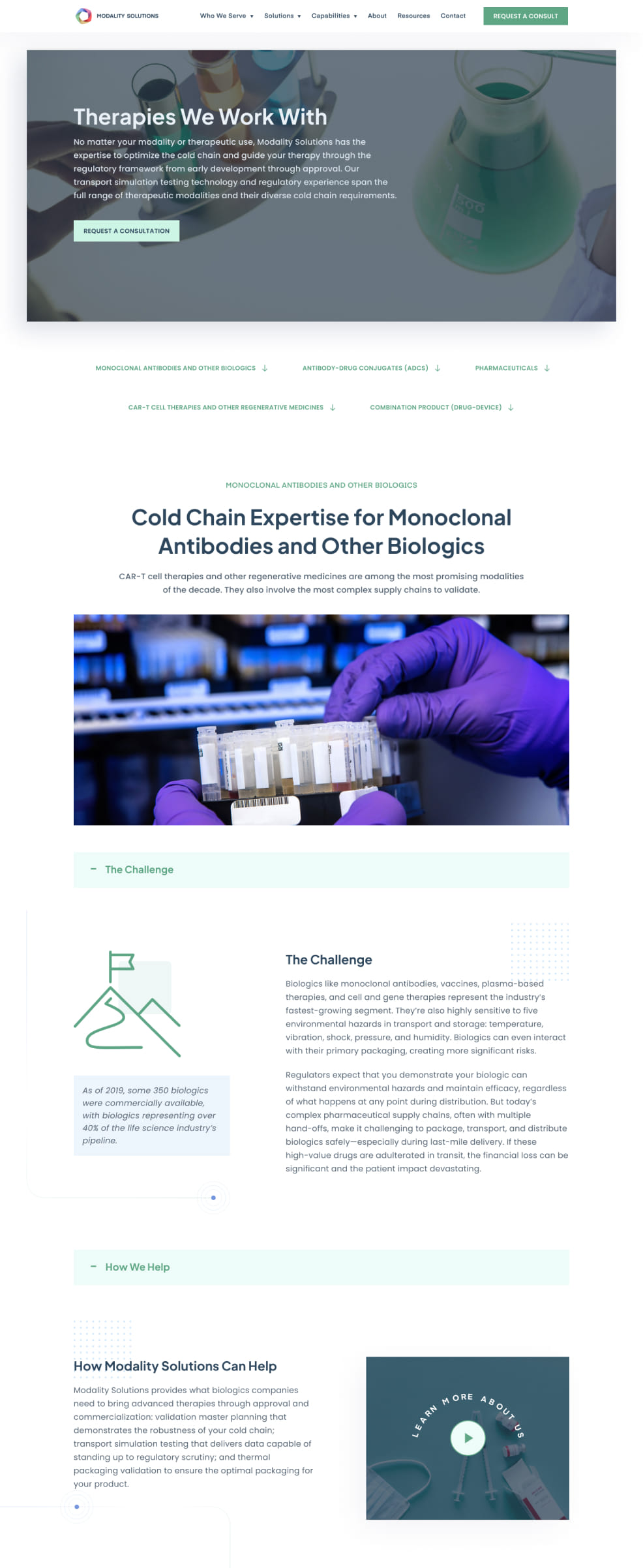 Have an idea?
Let's bring it to life